#1 Rated Water Slide Rentals Houston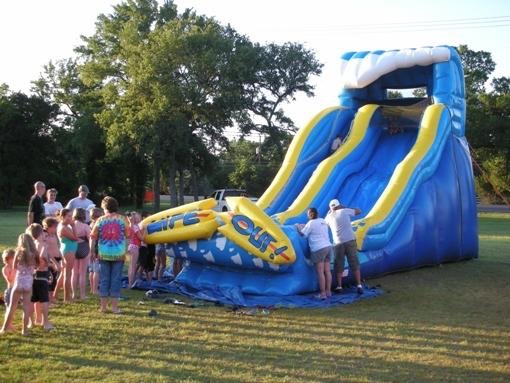 Beat the Houston, TX heat with our cool water slides!
For the best water slide rentals Houston has to offer, look no further. At Houston Bounce Houses, we are proud of being the city's #1 water slide rental service. We have a large selection of inflatable water slides and bounce house rentals in the city. Whether you are planning a birthday party bash in the backyard or a family get-together, you'll find precisely what you are looking for right here.
Water slides are the best way to cool off during hot summer days. That's why these happen to be one of the most popular rentals during the summer. However, unlike other companies, we have a large and growing selection of rentals in Houston, TX, and pride ourselves on providing a great service. Whether you're looking for a bounce house for a backyard party in your neighborhood, a water slide for a church picnic or even a mechanical bull for a high school after prom, we have you covered.
We have a growing selection of water slide rentals and add new ones almost every year. That's why you will never run out of large and fun water slides. Many of our clients continue to hire water slides from us because we are their go-to source for the latest and greatest rentals in the city.
Furthermore, we've gone one step further to ensure that our clients are treated to the best customer service. If you are unsure which water slide will work best for your party or event; we will be more than happy to assist you. That said, you can always search for and rent the slides of your choice directly via our website. The best water slide rentals Houston have to offer await. Don't delay, book today!
Have a question about our water slides rentals? Feel free to contact us today.
  Water and Dry Slides

Why you should rent our waterslides:
We have OVER 150 waterslides choices. MORE than anyone in Texas.

We have slides for any occasion. Toddlers, juniors, teenagers and adults.

We have ofe 30 employees to deliver this waterslides to you

We have over 20 vehices we own to deliver these water slides on time

We have warehouses in all the big cities in Texas.

We have FULL TIME staff to answer the phones to help you pick the best slide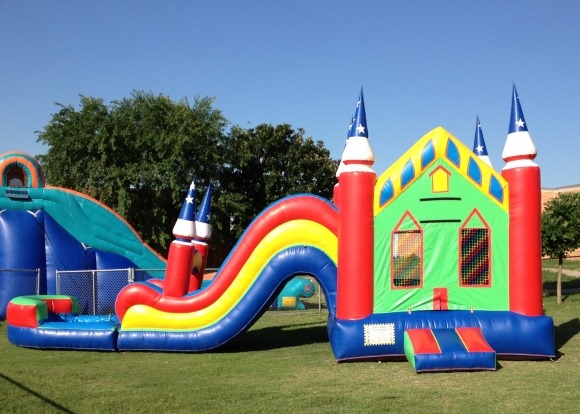 We Have A Large Selection Of Water Slide Rentals
Over the years, we've amassed quite a large selection of the best water slide rentals in Huston. Our rentals are amongst the best in the business and include both premium and budget options. In addition, we've got the largest selection of steep angle water slides as well as ones that wind around. Furthermore, we've got water slides in myriad colors and types, which is why there is something for everyone and all occasions.

We also make sure that all inflatable rentals available are easy to rent and affordable. However, we've got a pretty large selection of premium options for commercial activities like festivals and charity events. In addition, we also provide bulk rentals at excellent prices and the best water slide rentals Houston, TX has to offer.

Need a quote for an upcoming event? Please contact us today for a free quote, especially for a bulk rental.
Check Availability
Why Choose Our Inflatable Water Slide Rentals In Houston, TX?
Over the years, we've become the go-to water slide and inflatable rental service in the city. Most of our clients continue to come through word of mouth from across Huston and nearby cities.
If you are on the fence about choosing our inflatable Houston water slide rentals in the city, here are a few reasons to choose us over the competition:
A large selection of inflatable water slides – We have an extensive selection of water slide rentals available across Huston, Texas. In addition, we continue to add new water slide designs, colors, and types as soon as they become available. That way you have the ability to hire the latest and greatest for your event.
Affordable rental service – Our water slide rentals in Huston are affordable and offer clients the best value for money. In other words, you will permanently save money when choosing to rent your inflatables from us for your next event.
Inspected for safety issues – We ensure that every water slide is closely inspected for safety issues before being delivered. So, you can be assured that these water slides are 100% safe for use.
Free delivery and installation – At Huston Bounce Houses, we strongly believe in transparency. We've gone to great lengths to ensure that every aspect of our business is transparent. That's why the prices you see on our website are all-inclusive. It also includes free delivery and installation hours before the party or event. That way your backyard birthday parties are never late.
Excellent customer service – We have a team of professional customer service members who work with clients and are with them every step of the way. Whether you need a free quote or need help choosing suitable water slide rentals, our team can help you every step of the way.
Have a question about our inflatable water slide rental in Huston? Maybe you want to hire the tallest water slides or the smallest ones for toddlers. Please feel free to get in touch with us today.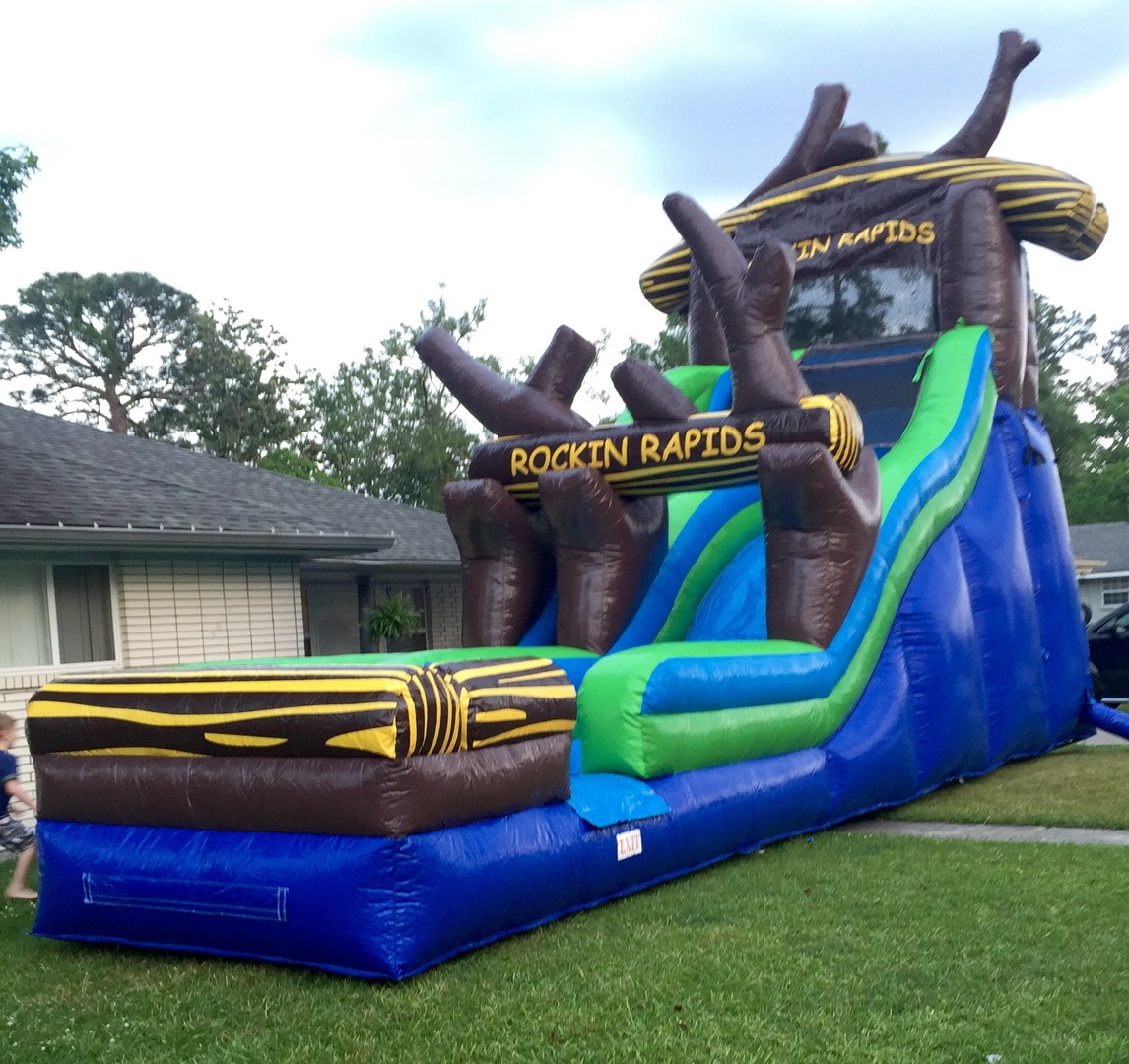 Get The Best Water Slide Rentals in Houston, TX
We have made renting an inflatable water slide for your spring party easier and faster than ever before. All you need is to browse through our inventory of inflatable water slides and choose the ones you want, then check out and pay for them. However, before you do, you may want to add a few other items to your box, such as carnival games, moonwalk rentals, concession rentals, splash pool, bounce houses, and maybe an obstacle course. That said we've also got excellent quality tents, tables and chairs for tents too. All of which can be delivered to all parts of the city.

However, we strongly advise that you rent the water slides of your choice a week before the planned party, especially during the summer. That will allow you to lock in the waterslide you want for the party efficiently.

Need help choosing a water slide for your birthday party or corporate event? Maybe you need assistance choosing a water slide for your event. Either way, feel free to get in touch with our team.

You can also get in touch with us for a free quote for bulk rentals. Our team in South Houston, is always available when you need them.
Check Availability