The Best Carnival Ride Rentals In Houston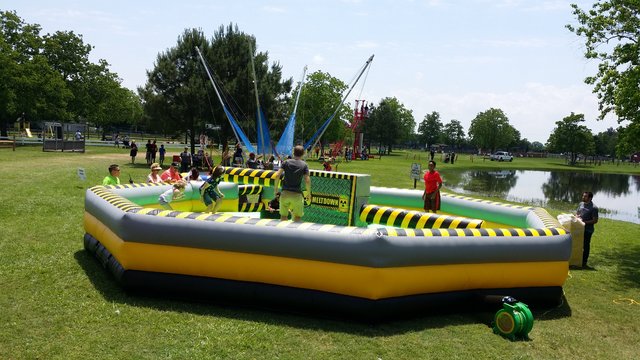 Let us take your carnival to new heights in Houston, TX & beyond.
Are you looking for carnival rides in the Houston area? At Houston Bounce Houses, we are proud to provide you with a one-stop store for your party rentals needs. Our extensive collection of rental equipment includes Houston's most in-demand mechanical rides that will transform any event into an unforgettable and fun day for all your guests.

If you are out to make that event come to life, start by making your carnival ride reservation with us today and let us make your party a blast!!!
Check Availability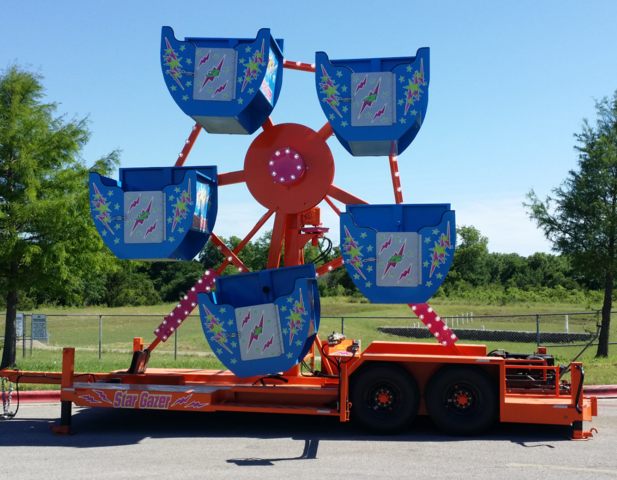 The #1 carnival ride rental company in Houston!
For years, Houston Bounce Houses has been at the forefront of making it easier for residents of the greater Houston area to throw exciting parties. We know how to have fun and take great pride in helping our customers have the best party rentals at affordable rates. To make your events extra entertaining, we have an exclusive selection of carnival rides handpicked by seasoned party rental experts who value your safety and satisfaction.

Our mechanical rides are unlike any other collection in Houston, as we went above and beyond expectations to ensure we have the best of the best equipment for you. You will further love the amazing variations of our carnival rides and games that are sure to put a smile on the kids and adults you are hosting.

Take a look at all of our awesome mechanical ride rentals!
We do not just promise you the best carnival rides in Houston but also guarantee that we will always be introducing more varieties to keep our collection relevant and suitable for your needs. Our current collection includes: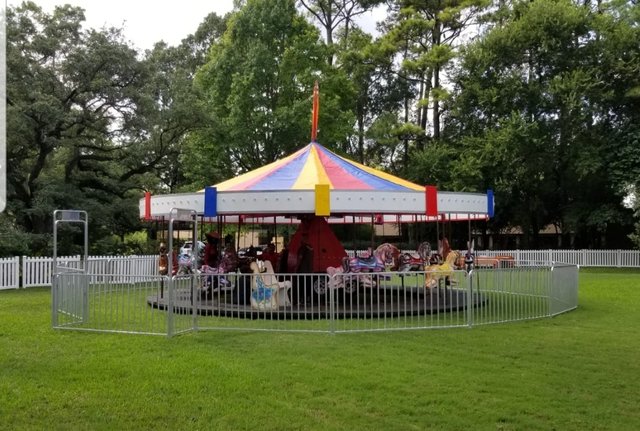 Merry Go Round
Our merry-go-round is a huge beauty that will get the attention of everyone at your party. we can assure you that the first place the little ones will rush to is to have some fun with this ride.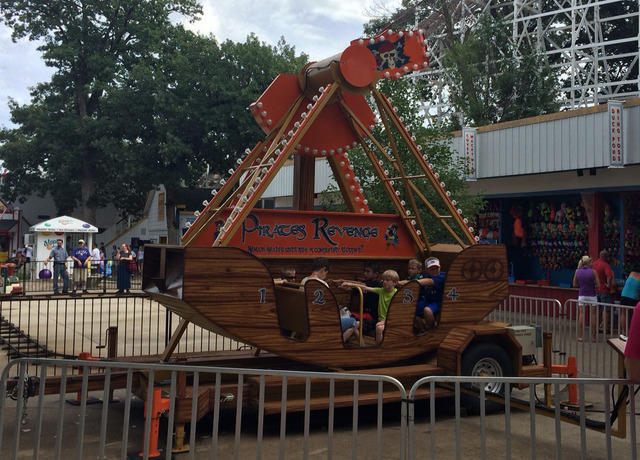 Pirate's Revenge
The Pirates Revenge is one of our most outstanding mechanical rides that will make your next event super fun and engaging. Kids will love swinging while sitting in the "mini pirate ship" as it gets "tossed with strong waves in the high seas."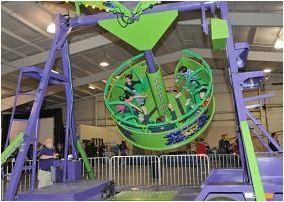 Uproar Demolition
Redefine amusement at your party or event by opting for the uproar demolition ride to keep your guests entertained all day long. As one of the best swinging and spinning carnival games, this ride will come in handy for large events such as school parties, church festivals, and company picnics.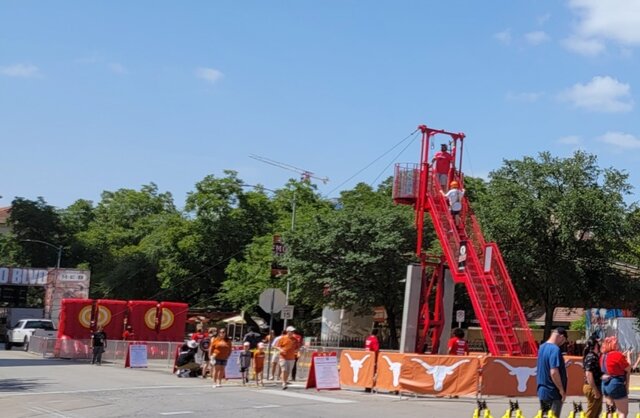 Zip Line

Our zip line is meant to introduce a much-appreciated adrenaline-pumping activity to that outdoor party. Whether you are hosting a corporate event, a friends-get-together party, or a school carnival, renting our zip line is a smart way to make your event memorable.
Angus McRodeo Kids Bull
The Angus McRodeo kids bull is the perfect pick for parties where the little ones require a playing space that suits their high energy levels. The mechanical bull comes on safety inflatables to protect the little ones and allow them to engage in other competitions.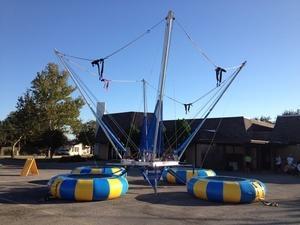 Eurobungy 4 in 1
The Eurobungy 4 in 1 is designed to ensure guests have maximum fun at carnivals by providing them with an opportunity to try out gravity-defying moves while engaging in bungee jumping. The adrenaline rush as participants are propelled into the air is more than gratifying and will be an experience of a lifetime.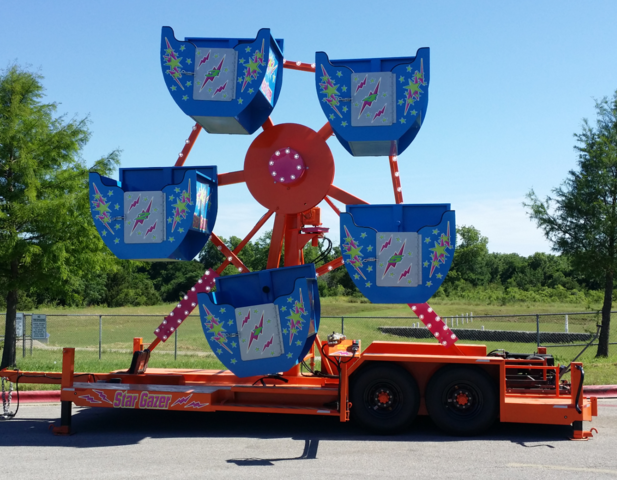 Ferris Wheel
Do you want a kiddie Ferris wheel or one that is large enough to accommodate teenagers and adults? We have the best options for you in Houston, and you can always rely on us for these amusement rides.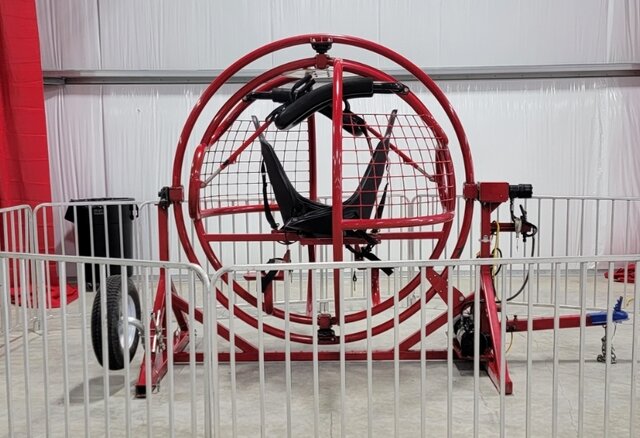 Human Gyro Orbitron
Be prepared to give your guests a ride of their life with our human gyro orbitron that has been built to spin in 360-degree motions for a thrilling experience. The best part is that it is great fun to watch the human gyro orbitron in action that even the less daring guests will be excited to try it out.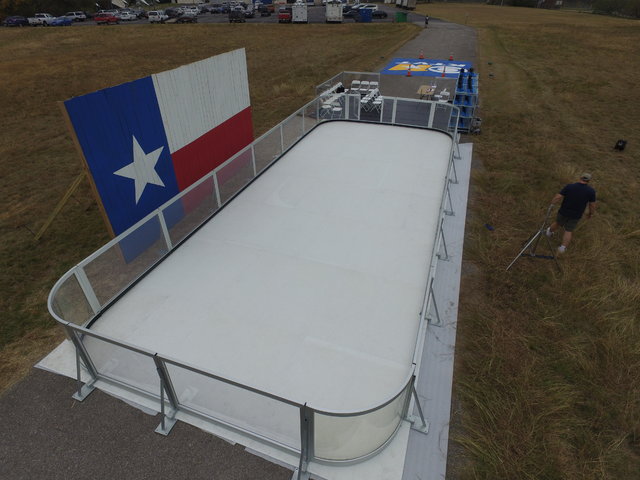 Ice Skating Rink
Our ice skating rinks are guaranteed to be a big hit for your events as they offer an exclusive ice show that will be the center of attention. You will appreciate that our ice skating rinks come in various sizes, and you can make a suitable pick depending on how big your outdoor space is.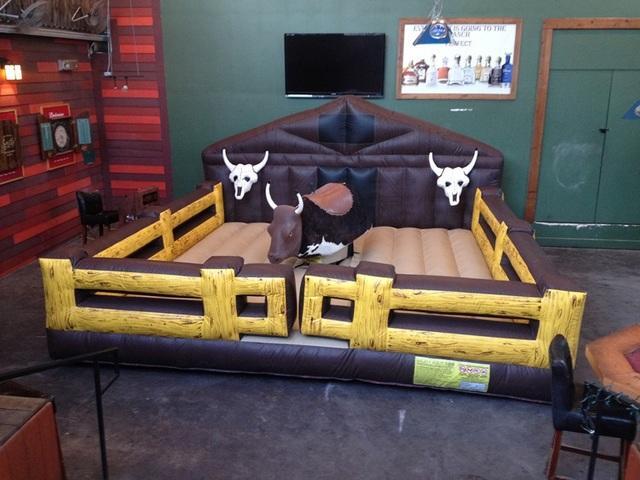 Mechanical Bulls
Every mechanical bull we have is meant to offer a safe and exciting experience to the riders who want to take on these "harmless beasts." We have so many options available for you, and whether you want a rodeo pumpkin, American football helmet, shark, or bulldog, we have you covered.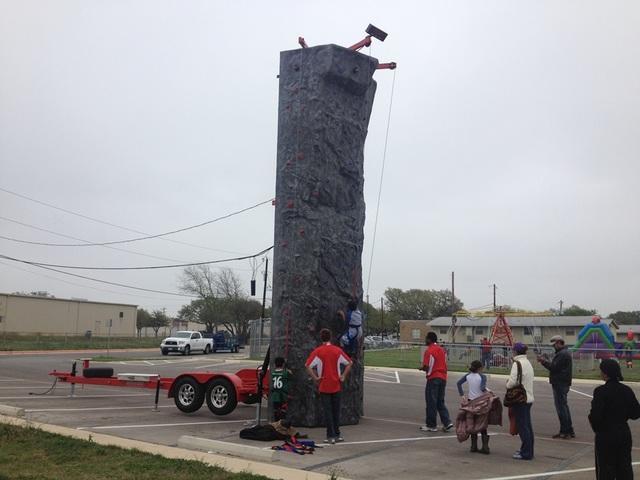 Rock Climbing Wall
Give your guests the adventure they seek with our rock wall rental that is a big favorite for corporate events, church fundraisers, school festivals, and even private events.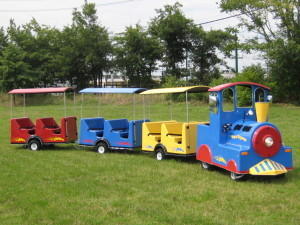 Trackless Train
Give the little ones a unique mechanical ride that will keep them occupied for hours by renting our trackless train. All aboard the most magnificent experience in all of Houston, Texas.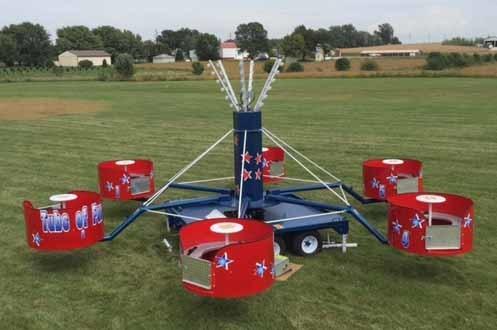 Tubs Of Fun
Nothing will get kids and their friends as excited as spinning in tubs, and this is precisely what our tubs of fun provide. Hire these rentals and watch the young ones have an unforgettable time.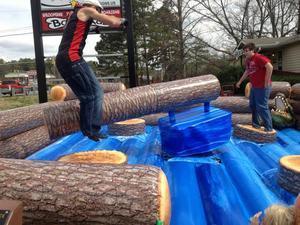 Wipeout Redneck Games
If you are thinking about having exciting carnival games at your party, our wipeout redneck games should be on your must-have list. The best part is these thrilling games are suitable for guests of all ages, from kids and teenagers to adults.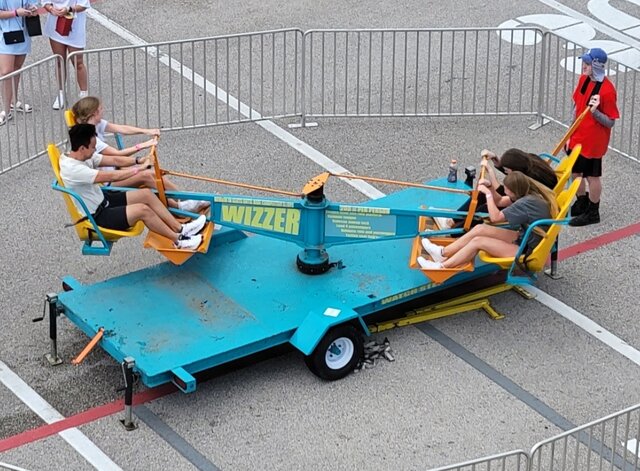 The Wizzer
A carnival ride that will captivate even the "hard to please" groups is the wizzer. This ride will have participants using their own power to spin themselves, and you will love the laughter, screams, and shrieks as the wizzer accelerates its speed.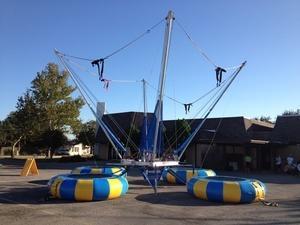 Order your carnival rides today and make your next event a blast!
Add a true carnival experience to your next party by making the smart decision today and renting our highly sought-after carnival games and rides. Simply make an order online or get in touch with us for prompt assistance.

Check Availability